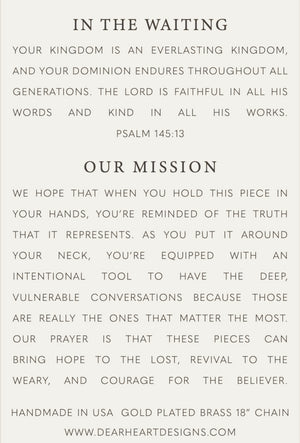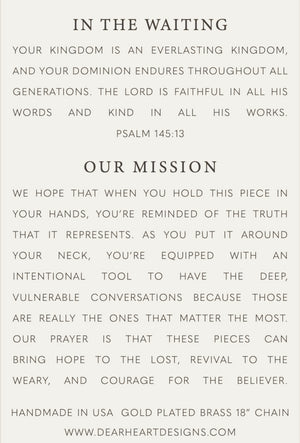 On Sale
In the Waiting Necklace
Psalm 145:13 "Your kingdom is an everlasting kingdom, and your dominion endures throughout all generations. The Lord is faithful in all His words and kind in all His works."
"Beautiful things take time," He said, as she held the flower in her hand. She remembered how impatient she was waiting for the petals to open up. Only to realize that all along, just like her, it had been blooming.
This piece includes a 12mm flower pendant on 18" chain.
Chain and pendant are gold plated over brass.
Made in the United States
Weight: 0.64oz