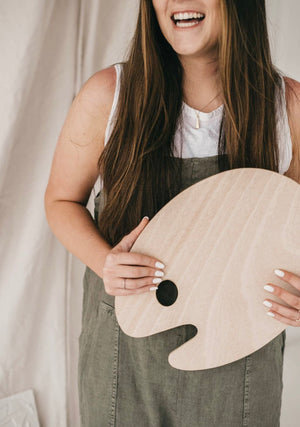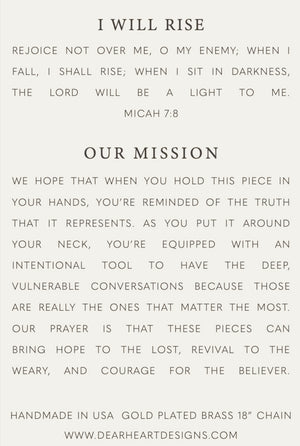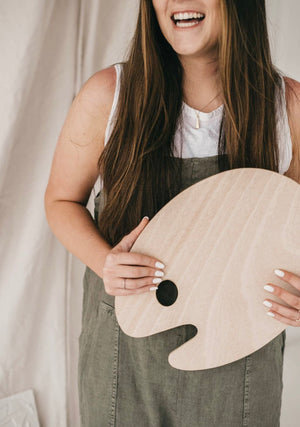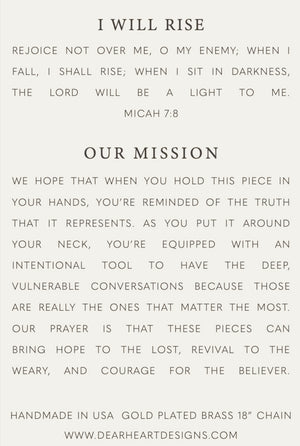 On Sale
I Will Rise Necklace
Micah 7:8 "Rejoice not over me, O my enemy; when I fall, I shall rise; when I sit in darkness, the Lord will be a light to me."

In this hard season she will conquer the mountain. She is steadying herself and leaning into His grace. And with each step forward, she will whisper to herself, "I will rise."
This piece includes a 22mm tall pendant on 18" chain.
Chain and pendant are gold plated over brass.
Made in the United States
Weight: 0.64oz