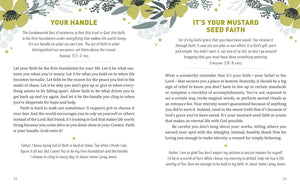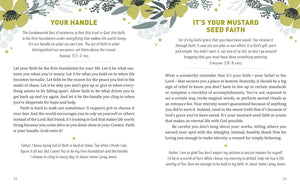 On Sale
A Mustard Seed Faith
Devotions & Prayers for Women by Carey Scott
Tiny faith can move mountains!
Want to Increase your faith? …
This beautiful devotional offers just the encouragement, inspiration, and biblical truth you need. 
180 full-length readings touch on topics important to you, including:
Prayer
God's faithfulness
God's love
Troubles
Uncertainty
Anxiety
Doubt
Trust
and more!
This lovely book will encourage you to bloom and bask in the light of the heavenly Creator, making your quiet time with Him more precious and purposeful.
"Truly I tell you, if you have faith as small as a mustard seed, you can say to this mountain, 'Move from here to there.' and it will move. Nothing will be impossible for you."  Matthew 17:20 NIV